The Biggest Offline Consultants Reveal Their Ultimate Secrets to Success
Is it really possible to start an offline consulting business and make a full time living in 90 days or less? Let me tell you my story.
For over 7 years I had a dead end 9-5 job working in a mailroom for a big named company. I never moved up because I wasn't interested in getting into another job position that I didn't want to do.
I got into internet marketing over 3 years ago to make some extra money. Little did I know that this would lead to bigger and better things. I was making some decent money with internet marketing, but definitely not enough to quit my full time job and live comfortably.
One day I received a call from the Human Resources Department to come up to their office. I was laid off from a lousy mailroom job. This was the happiest day of my life.
Why? Because I was too afraid to quit my job.
I finally made the wise decision that I was going to go full time with my SEO Consulting Business. I knew that if I was able to interview some of the biggest Offline Consultants in the world that I would get more advice than what any other product out there could give me.
The question that I asked everybody was:
"How Does Someone Start Their Own Offline Consulting Business and How Can They Make A Full Time Living in 90 Days Or Less?"
With a bit of determination and confidence in the answers I received from the experts, I began applying everything that was told to me in these interviews.
"In Less Than 90 days I Was Making Double The Money That I Was At My Dead End 9-5 Job!"
"If You Could Pay $500 To Make A Full Time Living As An Offline Consultant and Have The Chance To Quit The 9-5 Rut, Would You Do It?"
This tell all audio and video course will show you exactly what you need to do to take your offline consulting business to the next level.
Whether you do SEO, Social Media, Internet Marketing, website building, or whatever, you can't afford to pass on SEO Marketing in 90 Days.
SEO Consulting Also Gives Me The Freedom To Travel Too:
This Is Me In Paris France Standing By The Eiffel Tower
It really doesn't matter what sort of consulting you want to do! This applies if you want to do:
SEO Consulting For Clients
Social Media For Clients
Website Building For Clients
General Offline Consulting
Ron Herman
Ron Herman has been an entrepreneur, consultant, and sales trainer since the 1980s, with clients worldwide.
Ron is well known in internet marketing circles, having published and sold his first eBook in 1992.
Ron has a consultant training product called OfflineNinja.com, and has taken the time to discuss in great detail how to use positioning and influence to close big ticket consulting deals.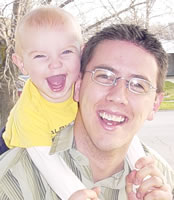 John Jonas
John Jonas is the mastermind behind Replacemyself.com. John explains to us how important it is to outsource your business and how to avoid the common mistakes that people make when trying to outsource their projects.
Jim Cockrum
Jim Cockrum is the mastermind behind offlinebiz.com. With a community of 10,000 offline consultants in his membership site, Jim offers a ton of advice to everybody who is looking to take their offline marketing business to the next level.
Holly Cotter
Holly Cotter founded her own internet based company in 1998 and is the president of Prosperity Marketing LLC. She has a proven track record of helping businesses generate sales online and has helped hundreds of people on how to make money online.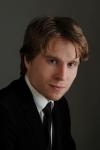 Liam McIvor Martin
Liam Martin has released some of the greatest offline marketing products such as 'The Perfect Process' and 'The Perfect Product For Facebook'. Liam discusses how he outsources his lead generation system. Liam Martin was also a guest speaker at SXSW 2011.
Millard Grubb
Millard Grubb has been involved in offline consulting for over 20 years and always offers advice to potential clients and other offline consultants who need a guiding hand. Millard explains just how one client can bring you a full time income.
Ryan Shaw
Ryan is responsible for an amazing Offline Consulting Course called 'The Offline Apprentice System Training'. Ryan Shaw began making a comfortable living in less than 58 days. Ryan Shaw explains how his business went viral with very little work.
Brian Anderson
Brian Anderson is the founder of Peach Tree SEO and is responsible for managing search engine strategies for various clients that brings his business over $120,000+ per month.
Sam Bakker
Sam Bakker is the creator of Facebook Cash and has helped several clients who are brand new to promoting online and help them achieve the success they've always dreamed of.
Kate Buck Jr.
Kate Buck Jr. makes over $100,000 annually by offering social media to various clients. Her latest product Let's Get Social has taught tons of people how to make money online by offering social media to various clients.
Brad Gosse
Brad Gosse is a webmaster turned business owner. Brad began building websites for various clients and scaled his business with a very intelligent recurring income strategy that everybody can benefit from.
Mr X
Mr X has decided to remain anonymous. Why? Because his SEO tactics are so devastating that he doesn't want to be in the spot light. Mr X runs an SEO Company that gets his clients ranking for various positions in the search engines. Mr X has over 11 years of SEO experience and is by far the best SEO Consultant I have ever met.
Steve Champagne
Steve Champage makes over $10,000 a month helping clients with SEO. Steve explains to us how to get testimonials from your clients and how to take your offline marketing business to the next level.
Not Only Will You Receive All Of These Interviews But You Will Also Receive My Complete Video Course On How To Take Your Offline Consulting Business To The Next Level! These mp3 and mov files can be downloaded with a PC or a MAC. Everything will be delivered to you instantly for direct download once you agree to buy.
Get SEO Consultant in 90 Days For A One Time Payment of $47!!!
Our 60 Day 100% Money Back Guarantee
Go ahead and download all of the audios after purchase. Listen to them, if you don't like them then you can simply get your money back. I'm taking all the risk by doing this for you.